Two unusual electronic instruments that were part of a greater ensemble, built for an exhibition in China. Idea and hardware by Daniel Araya. Programming and I/O-electronics by 9bit.
The MIDI Control Surface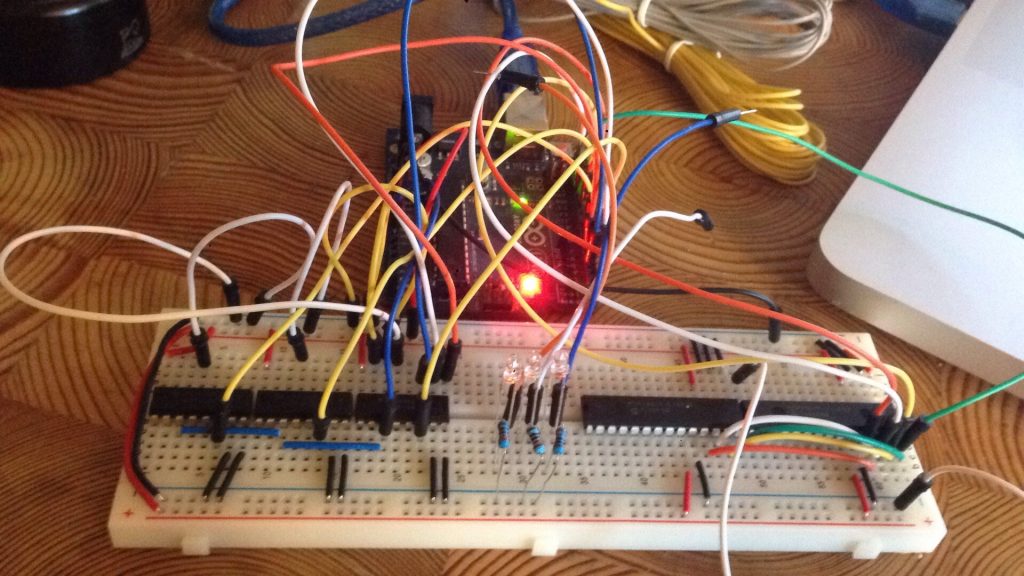 The Control Surface is a Standard MIDI Interface compliant unit, built to interface with a MAX MSP patch on a host computer. The Control Surface has about 40 faders, knobs, switches, touch controls and a status LED that is controlled from within MAX MSP.
Testing the first of the eight really nice capacitive touch controls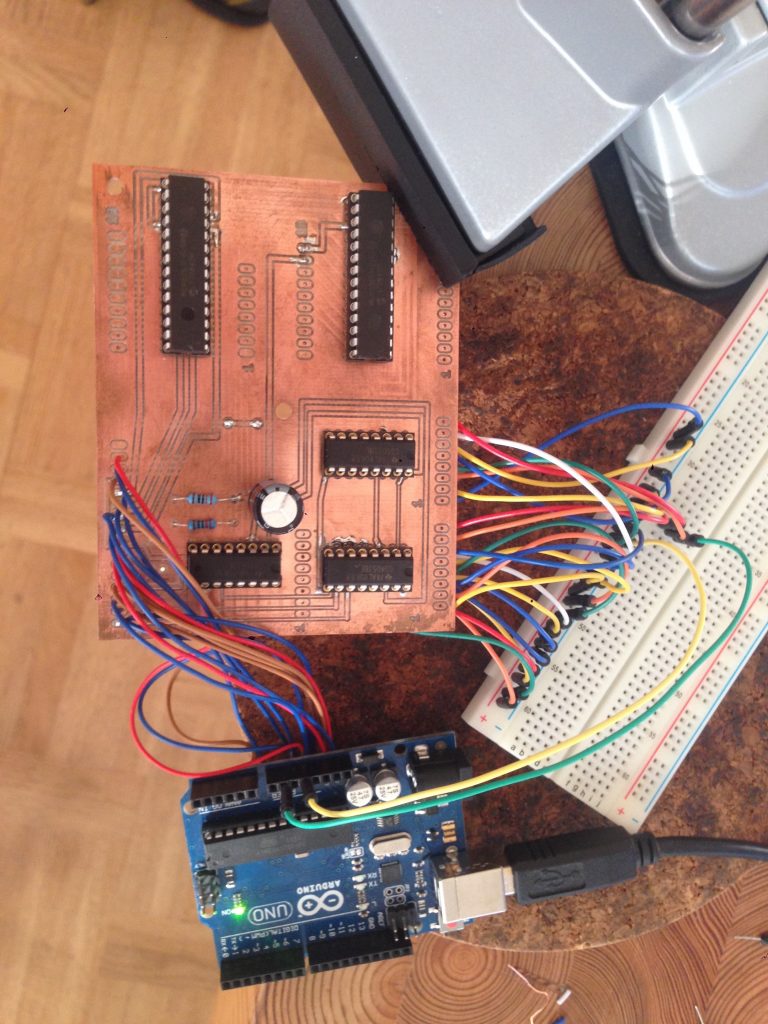 This is testing MUXes and SPI port expansions on a CNC-made prototype PCB. MIDI on the Arduino Uno was only implemented as "MIDI over USB", since it was not to be connected directly to other MIDI-capable instruments, only to a computer running host software.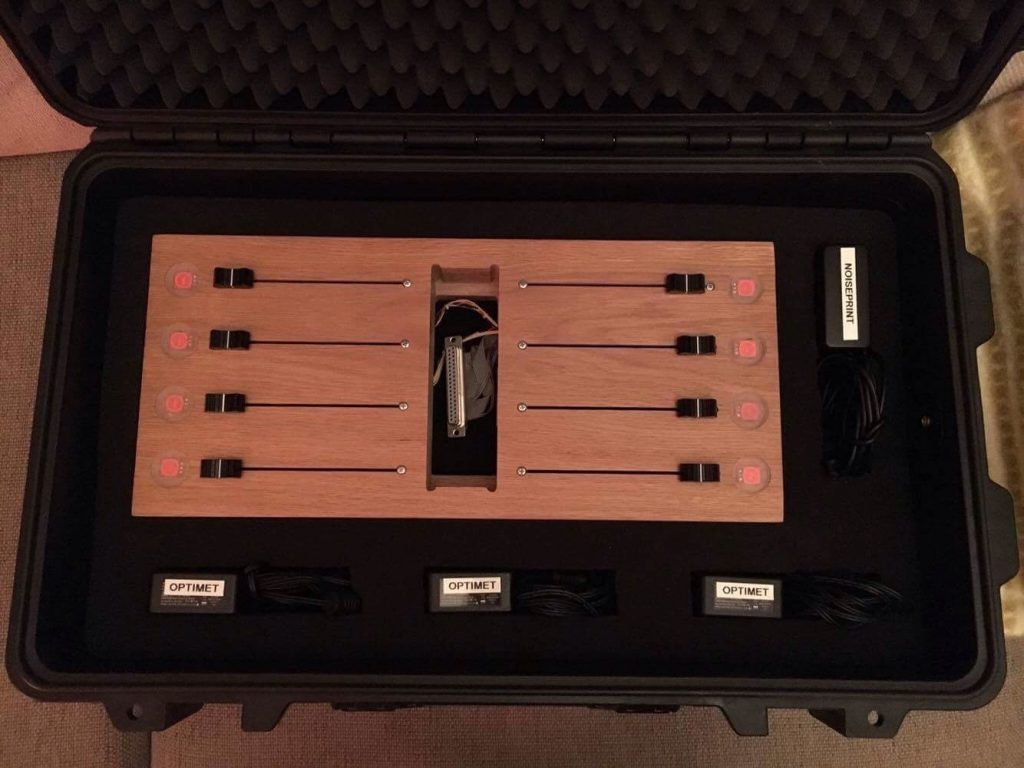 Boxing it…